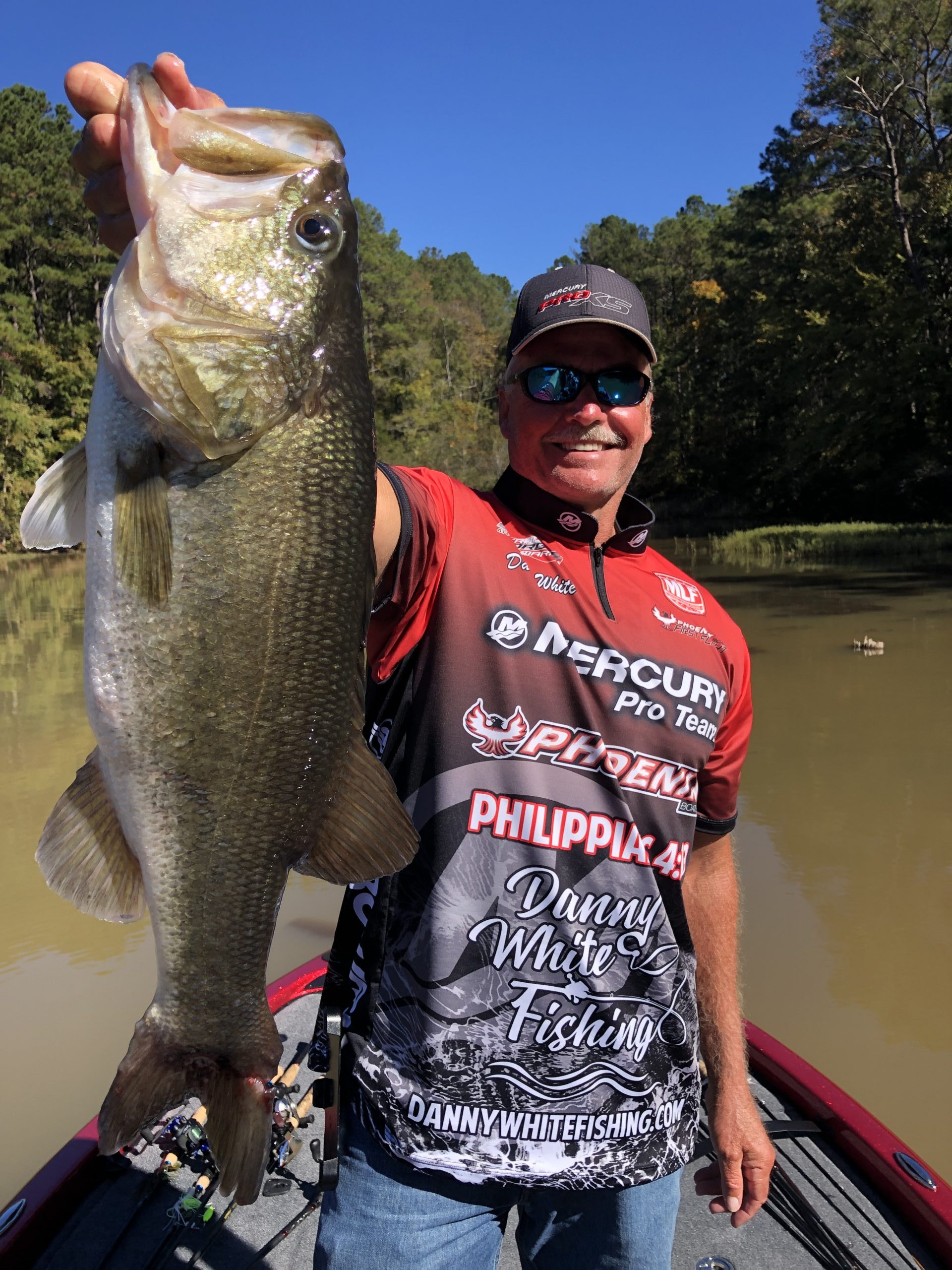 Danny was born in Miami, FL. He grew up fishing the Florida Keys, and the bass-infested everglades. He attended North Miami Beach High School where he played quarterback for the football team. After graduating from high school he went to college on a football scholarship. Danny attended Mount Scenario College in Lady Smith, WI and also Mars Hill College in Mars Hill, NC.
Danny started working for Georgia Power Company in 1981. He has worked his way up over the years, traveling around the state to different plants. In 1999 he was asked to serve on the (PRO) Plant Reliability Optimization team, maximizing the plants value based on availability and reliability while optimizing resources and cost.
In Sept of 2000 he was promoted to a condition based maintenance specialist at Plant Branch in Milledgeville, GA responsible for performing diagnostic analysis, collecting data, tracking, trending and reporting the condition of all system equipment. In 2001 Danny achieved his certification as a level 11 lubrication specialist. In 2004, Plant Branch was awarded the Augustus H. Gill Award, The Oscar of oil analysis programs. Plant Branch has been recognized worldwide by the Noria Corporation an international Company in practicing oil analysis. In December of 2004, he received an article in the Practicing Oil Analysis Magazine with Plant Branch on the Cover.
Danny has also worked with other Plants inside Southern Company training, analyzing, and developing their lubrication program. In June of 2005, he was promoted to CBM team leader at Plant Scherer. He was responsible for directing and leading all CBM activities to provide safe, efficient and reliable operation of the plant while maintaining all environmental standards. Communicating strategic direction, providing performance feedback and developing people.
When Danny was not at work he could be found fishing on one of the many lakes in the southeast. He started fishing bass tournaments when he moved to Milledgeville, GA, in 1987, with much success. He started a fishing rod company in 1994, specializing in custom actions for specific applications.
Danny turned professional and started fishing the B.A.S.S. Masters Tournament trail in 1997 and continued having success in his fishing endeavors.
He enjoys promoting and developing new ideas and designs for new products both inside and outside of the fishing industry. He enjoys all types of fishing and hunting. He also enjoys working out with weights and running. Danny now resides on Lake Sinclair in Milledgeville GA, having retired form Southern Company/Georgia Power after 39 years of service.
Bass Fishing Accomplishments
Red Man Tournament – 2nd Place, Lake Sinclair 1994
Red Man Tournament – 1st Place, Lake Sinclair 1995
Bass Masters Eastern Invitational Santee Cooper, SC, 42nd Place Feb/1998
Bass Masters Eastern invitational Lake Martin AL 2nd Place Dec/2000
Bass Masters Eastern open St. Johns River FL, 2nd Place Dec/2001
Bass Masters Eastern open Lake Martin AL 2nd Place March/2002
The Ranger Cup Overall Points Standing 4th Place 2002
Bass Master Tour Lake Guntersville Al. (Big Fish) Feb/26/2004
Bass Master Tour Lake Guntersville Al. 54 place Feb/2004
Bass Master Tour Smith Lake Al. 75 place Feb/2004
Bass Master Tour Lake Norman North Carolina 30 place March/2005
Bass Master Tour Clark Hill Lake Georgia 32 place March/2005
FLW Series Lake Lanier Georgia 55 place March/2006
FLW Series Old Hickory Lake Tennessee 75 place May/2006
Bass Master Open Smith Lake Alabama 50 place Oct/2012
Bass Master Open Lake Toho Florida 77 place Feb/2013
Bass Master Open Lake Toho Florida 75 place Jan/2014
Bass Master Open Smith Lake Alabama 78 place March/2014
National TV Coverage ESPN2